As our students prepare to wind down for the festive break, our team are already busy preparing for the January 2021 intake.
Despite COVID still presenting challenges around the world, we've continued to deliver our advertised courses and programmes, both online, and in person at our Academy in Cardiff.
And if you're looking to improve your English or head to university in 2021, the WE Bridge Academy Christmas tree is bursting with courses to help you achieve your goals.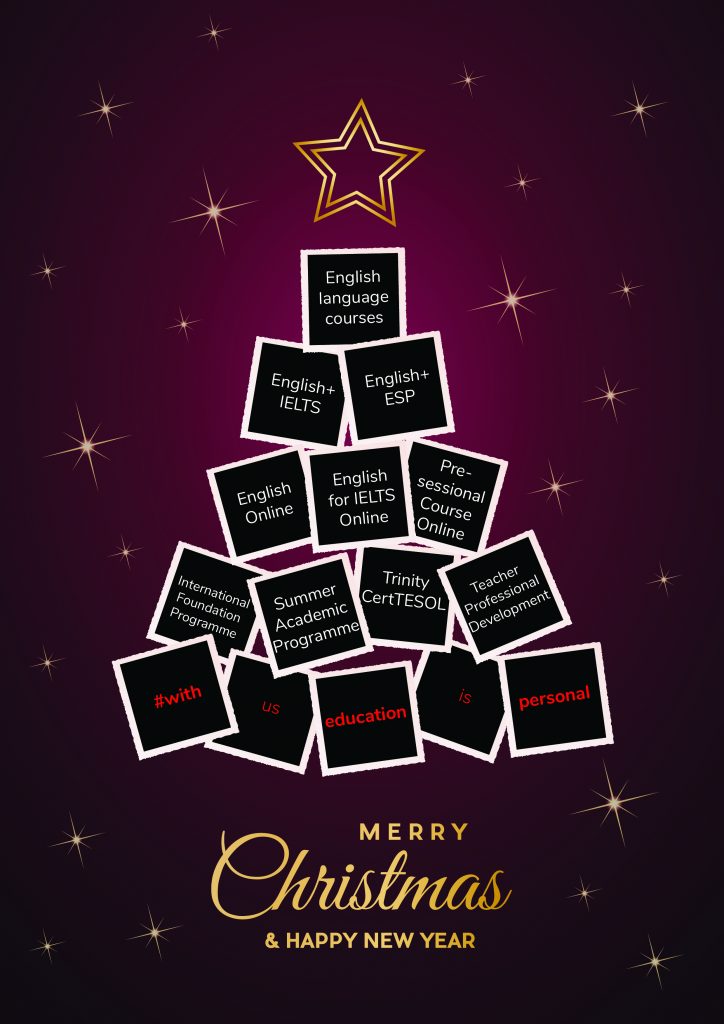 Whilst following the very latest government advice, we will continue to deliver our courses in 2021, with the reassurance that you can start online and join us when you are ready.
Click the tree now to begin your 2021 journey, and if you would like more information regarding any of our courses, simply contact the team who will be happy to help your choose the perfect course.