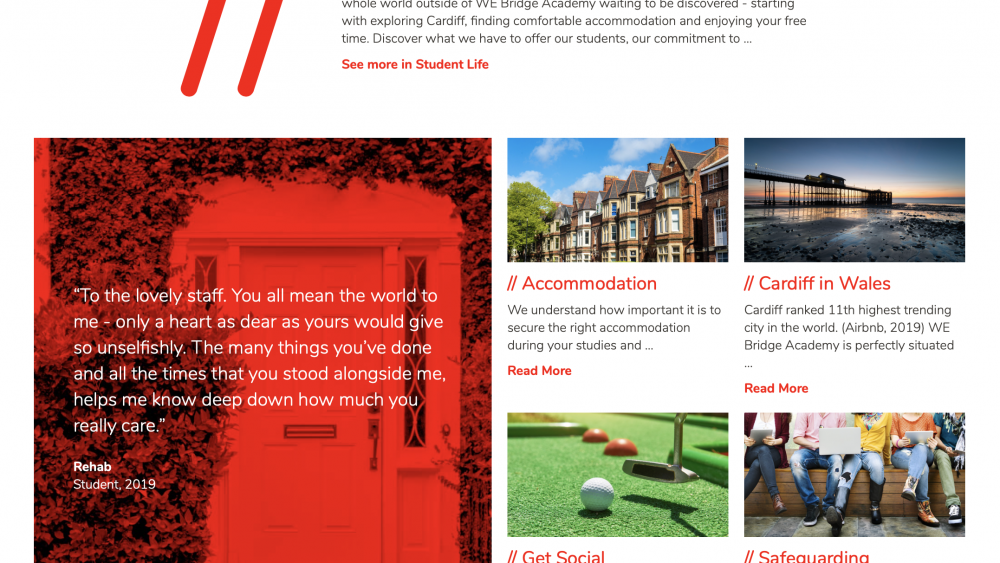 We've listened to feedback from our students and team, and over the past few weeks we have been busy making changes to our website to make it even better for you.
At a first glance, you may not see many changes, but as you navigate the menu and explore its pages, it will become apparent what's new.
Menus have been simplified, and the information that matters most has been merged into newly-designed pages that give you the information you need – all in one place.
Our new Student Life section of the site is designed around our students – allowing them to adapt to city life, get settled and get social. And once they're in the classroom, our new Student Portal will help them stay connected and organised!
Considering joining us in 2021? Easily view everything we offer in Courses, then head to My WE Bridge to find everything you need – from the moment you apply – to starting your WE Bridge journey.