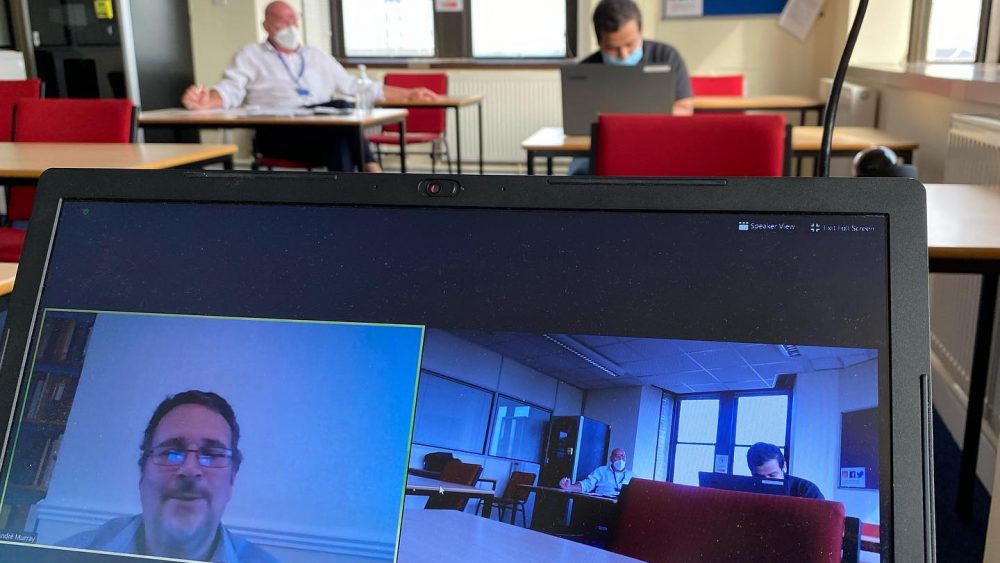 On September 1st, we reopened our doors and began welcoming students back to our Academy in Cardiff. Admittedly, things are a little different, but our commitment to providing education differently – and safely – hasn't changed.
During uncertain times, it's important our students study in confidence. That's why we're delivering lessons at our home in the very centre of Cardiff, and online. You can be reassured knowing that if your circumstances change and are unable to study in person, we'll move your course online.
Right now, students are preparing to start our International Foundation Programme, focussed on heading to university in 2021.
WE Bridge Academy has been awarded the 'We're Good To Go' consumer mark – given to businesses that are adhering to Government and public health guidance, and proof of our commitment to ensuring everyone stays safe.
There's no longer a need to pause your education in 2020. Whether you're looking to improve your English or commit to getting to university in 2021, start your journey now, as we're all 'good to go!'