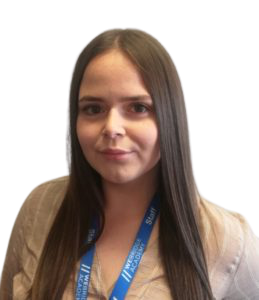 // Clara
Academic Support Officer
A little about Clara
Clara
Academic Support Officer
I finished a Sales Manager course in 2018 in Portugal and had the opportunity to come to Cardiff to do a six months internship in January 2019 at WE Bridge Academy! Once the experience was finished the Chief Operating Officer invited me to come back in September to start working as part of the team.
The working environment in WE Bridge is amazing, which makes the work hours easier. And here you will find a fantastic team looking forward to help you at any time.
One of the best parts of working here besides our team is that we have students from all around the world, providing us the opportunity to learn more about different cultures.